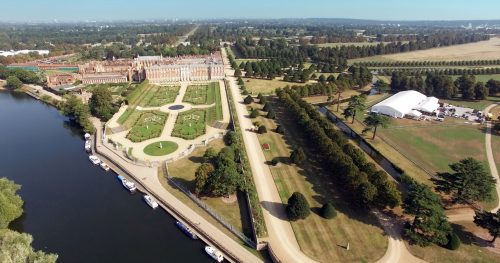 360TV is based in Walton-on-Thames in Surrey, so we are very familiar with the stunning landscape and locations that exist in Surrey.
As well as drone filming in Surrey, 360TV is able to offer standard HD or 4K video production to create social media video content for you on a regular basis.
If your business is based in Surrey and you are interested in either social media video content or aerial video production then contact us for preferential rates and a 'Surrey' discount.
There are some stunning properties near Weybridge and Esher, which look even more amazing from the air. There are quintessential English villages like Godalming, Ripley and Wanborough, which seen from the air are a classic patchwork quilt of fields and woods and properties and this beautiful countryside looks amazing viewed from above.