What message do you want to communicate? What is the story that you want to tell ?   Whether you are a brand wanting to connect with a certain audience or a production company starting pre-production on a documentary, this should always be the starting point.
What are the aims of your story, what impact do you want to have on your audience or what would you like them to think about or do after having watched the content or film that you are planning to create.
This is the conclusion of your work, but it is also the best place to start. By discussing and deciding the outcome and aims of the piece,  you will set yourself up in the best way to begin the process of crafting the content.  Here at 360TV we can help you to craft your story and help you work out what your options are and what are the different ways that you can tell your story…
360TV is owned and run by Laurence Koe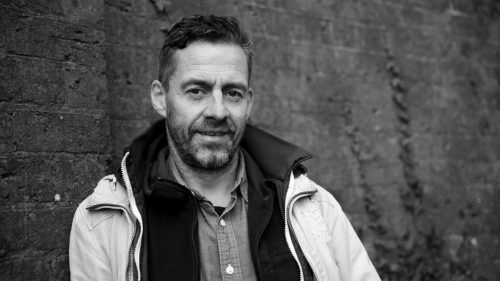 He has a background in TV and video production. As a TV producer and director he has directed and shot documentaries for the BBC, ITV and Channel 4.   Previously he was the owner of Heybuddy TV alongside his business partner Shurwin Beckford  and they made TV documentaries, music videos and branded content.
To take advantage of some of the amazing shots that can be offered by aerial filming he qualified as a drone pilot to become an expert in aerial filming. At the same time, he set up 360TV to continue delivering documentaries, branded video content and short form content alsongside aerial footage  Laurence is most comfortable filming with the likes of the Sony A7Smkiii, FS7,  and is a big fan of motorised gimbal filming on the likes of the Osmo and also the Panasonic GH5(S).
We have a great rosta of freelancers allowing us to take on virtually any size of job, though it all comes down to the planning and pre-production as with most projetcs.
Whether you need a single person to help develop, shoot and edit or you need a team of people to run your production, then 360TV can help.  We can draw on 15 years of TV and video directing experience to help craft exactly what you need.   We can shoot in either HD or 4K resolution, allowing us to offer broadcast quality footage suitable for TV, and online whether for commercials, entertainment shows, documentaries,  marketing, promotion, sports events, exhibitions etc. Often we shoot 4K particularly if you are trying to build a content archive unless someone is after a fast turnaround as it often slows the edit down.
Aerial footage makes fantastic online video content and if you are trying to up your social media profile and improve your ranking online, then video content and aerial video content in particular should be one of your key tools.
We own and operate our aerial filming equipment, to ensure that we know our kit inside out. We a have our own in-house editing facilities, so once the shoot is over we can prep and convert the rushes to send over to you to upload into your edit, or we can take care of the edit for you depending on your needs.
We have flown in some of the most testing environments, (as we love a challenge ) but safety is always the number one priority and at times drone flights may not be possible due to the weather or the location.
Our operating procedures have been reviewed and approved by the UK Civil Aviation Authority, ensuring the highest safety and operating standards. We have first class CAA approved pilots.
Laurence is also one of the few UK drone licence operators that has also been granted a licence by the Spanish Aviation authorities – AESA. This Spanish specific licence has been superseded in January 2021 by Europe wide regulations, making it much less complicated to provide aerial filming across Europe.  Laurence has been filming in Ibiza for over 20 years and aerial filming for 5 years, so if you are considering filming in Spain, the Balearic Islands or Canary Islands, then drop Laurence a line on laurence@360tv.media
We have £5 Million of public liability insurance.
Our clients are wide ranging and varied and include: but are not limited to: Film, Broadcast and Advertising Agencies; Construction, Resort Management, Estate Agencies and Commercial Property Agents; Land Owners; Rural Estate Managers; Hoteliers, Sporting and Motor Sport events; Concerts and other Open-Air Events; , Inspections and Agricultural Inspections and Mapping.
We listen and will work closely with you, to get the footage that you need.