Aerial roof surveys-Property & Construction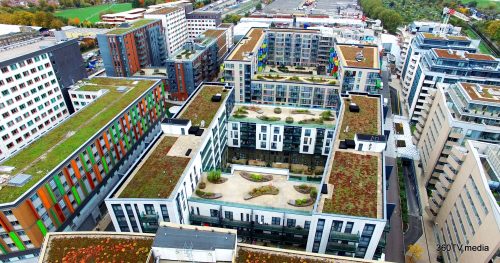 Often to appreciate the scale or location of a particular property or construction you would have to see it from the air. There have been some stunning new videos done of new corporate headquarters recently, but it can apply just as much to a smaller property or even just a piece of land.
We can provide a range of video production techniques to best show off the property or location including aerial video, standard video production, time-lapse and 360 degree photos and videos.
Whether you wish to show the development of a construction site, market a new home, imagine the view from the 10th floor from an unbuilt block, or showcase a rental flat, nothing can compare with the power of video to promote your property or construction.
Property surveys allows you to remotely view rooftops and buildings in a way that would have previously required cherry pickers or climbers. Buildings can be inspected up close in HD or even 4K to allow the details to be examined. This means that the surveyor can check the state of the building from the comfort of his office, but also that the building owner or manager has the reassurance of video evidence of the condition of the building.
Hotels and resorts: When it comes to marketing your hotel or resort, customers love to get a walk round or even a 'fly round'. An aerial video combined with traditional video production will help sell and market your resort or hotel to prospective customers better than any other. If you are in a stunning location, then an aerial video is the best way to show off the property or location. It can show the extent of the gardens and the grounds in a way that it is hard for traditional images and video to capture.