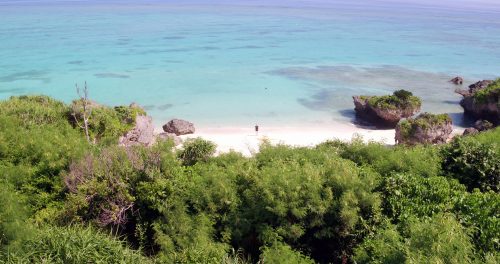 What is social media video?
Firstly, what is social media video content for companies?
Simply put, it is videos put online specifically on social media networks like YouTube and Facebook, designed to be seen and shared by your potential clients.
Facebook and Snapchat have both surpassed 8 billion daily video views and YouTube's 1 billion-plus users are watching hundreds of millions of hours of online video every day.
Any brand that's not creating video and promoting it on social media is missing out on a huge opportunity. You don't have to be a big business with a massive marketing budgets or your own in-house video team to take advantage of the opportunities that social media videos offer. Even if you're a just a small business owner with an smartphone, you can make video work for you.
Each social network has built its users in different ways so they have unique audiences. Like any video production, you must consider the profile of your intended viewer / audience, when creating content for them.
Social media videos need to be optimised for different channels. A video that works on Facebook may not work well on Instagram. And you might have to take an entirely different approach to video on Snapchat or if you wish to target Twitter users.
Google owns YouTube. It is no secret that creating a video is one of the quickest ways to get you noticed on Google and take you up the Google rankings.
Trust is the foundation of new and repeat business and sales. This does not just come through face to face meetings and 'looking someone in the eye'. The whole concept of content marketing is based on trust and creating long-term relationships. Video can deliver all that in a way that no other medium can. Customers need to feel that they know and trust you and the team that are behind your brand. Providing them with regular video content about different aspects of your business can show the level of pride and professionalism across your business and help differentiate your business from 'inferior' competitors.
Short social media videos can shine a light on diverse aspects of your business that might not be immediately obvious but nevertheless constitute an integral part of your offering.
Social media video contract
Video is taking content marketing by storm, but it can't be a one-off production to harness the power of social media videos.
Globally, total Internet video traffic (business and consumer, combined) will be 80% of all Internet traffic in 2021, up from 67% in 2016. according to Cisco.
To get noticed on Google, not only need do you need to make video a priority within your marketing mix, but you need to keep creating and uploading new video content online. It is for this reason that we offer an annual contract. We will agree with you a set number of videos to deliver each year and can discuss with you the best options for content to help promote your business, build sales and improve brand awareness.
We have a number of social media video contracts that you can sign up to for a minimum term of one year.
Whether you want to commit to make 2 x 2 minute videos per year on 12 x 3 minute videos per year, with a new 'feature' or focus each month, we will have a package that suits you.
Contact us to find out pricing and contract options.