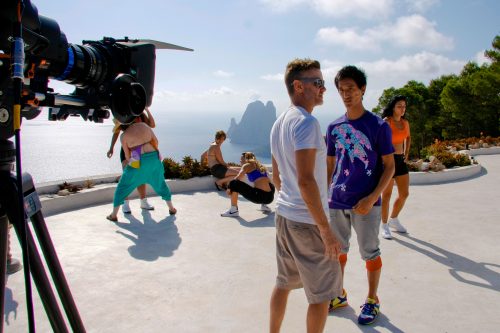 Laurence Koe is the principal director of 360TV and  an experienced TV Director and producer with over 20 years of TV production experience.    360TV and he can offer a range of services from one person to a whole production team where needed.
As the lines between traditional TV production, branded content and online and on demand content become every more blurred, we can help create a strategy  for your video content production . We are able to advise companies who are looking at making use of the power of video marketing but would like some help and guidance to look at the various avenues available.
Laurence Koe has made documentaries for the likes of MTV, BBC, ITV and Channel 4 during his time at Heybuddy TV as well as branded content for the likes of Mindshare, Sony, Lynx, Nike and others.
When it comes to aerial filming, sometimes we are on-set with the rest of the team, but equally the director and or production team, can put together a brief for the aerial crew to simply deliver specific drone shots and aerial perspectives if the rest of the crew are in a different location or perhaps the aerial footage need to be shot at a different time.